Any Company in Singapore who wishes to fly drones for a professional purpose must obtain three permits from the Civil Aviation Authority of Singapore (CAAS)

- At corporate level, the company must be registered with the CAAS to receive an Operator Permit

- Before using a drone, the company must explain the purpose and describe the material to obtain an Activity Permit

- Finally, anyone flying the drone for the company in the context of the Activity Permit must have passed an Operating Permit with the authorities

Apollo Drones Academy prepares motivated people to acquire the necessary skills and successfully pass their Operating Permit, which consists of a demonstration in front of CAAS officers. All candidates are requested to show confidence and control of the machine when performing geometric patterns in mid-air, or basic emergency manoeuvers in the middle of the flight.



Powered by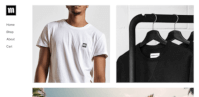 Create your own unique website with customizable templates.